Salil Tripathi…
…lives in London, but is a contributing editor at Mint, India's second-biggest business newspaper and on the board of English PEN. He asked that this article of his about the Euston Manifesto be reproduced at normfest.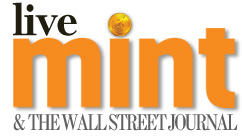 On a windy Saturday in February, thousands of people congregated at London's Trafalgar Square, saying no to the deployment of the Trident missile and demanding that Britain withdraw its troops from Iraq. Prime Minister Tony Blair had already rained on the parade (this being England) by announcing that some 1,600 troops will leave Iraq later this year.
Peace marches have been a common feature in democracies, but what's unusual about the recent peace marches, in particular the epochal march on 15 February 2003, which writer Ian McEwan immortalized in his novel, Saturday, is the strange alliance between Britain's extreme left and radical Islam. Forged by their intense dislike of American dominance in global affairs, those who ostensibly consider religion to be the opium of people, oppose the death penalty and torture, and believe in the equality of sexes, sexual preferences and ethnicities, seem to find nothing odd in making common cause with those who are fervent about their faith, who want apostates to be put to death, and who justify discrimination against women, homosexuals and minorities.